THE WROLSTAD CONTEMPORARY POETRY SERIES
about the series
The Wrolstad Contemporary Poetry Series exists to champion exceptional literary works by young women poets through book publication in The Living Library, the Tavern Books catalog of innovative poets ranging from first-time authors and neglected masters to Pulitzer Prize winners and Nobel Laureates. Once a year, we invite submissions of new poetry collections from women 40 years of age or younger, regardless of publication history. The Series honors the life and work of Greta Wrolstad (1981-2005), author of Night is Simply a Shadow (2013) and Notes on Sea & Shore (2010).
What Makes This Series Unique
We aim to form lasting and meaningful relationships with our Wrolstad authors, championing their poetry careers long-term. As opposed to the guest-judge/book-prize format, all submissions are read solely by Tavern Books editors with the objective to continue publishing each poet we select.
Eligibility
- The series is open to female poets 40 years of age or younger,
regardless of publication history.
- Entrant must be a US citizen, a legal resident of the U.S., or have Deferred Action for Childhood Arrival (DACA) status, Temporary Protected Status (TPS), or Legal Permanent Status (LPS).
- Manuscripts must be previously unpublished full-length collections
of original poetry written in English.
Published Poets Receive
- A $1,000 advance on book sales.
- A working relationship with an editorial staff.
- Dual paperback/hardcover publication, national distribution
- A month-long residency at The Rice Place in Damascus, Oregon
"Being selected for the Wrolstad redefined my idea of what publication meant.
I had the fiercely kind and intelligent minds of the Tavern editors at my side, interrogating and championing my work through the whole process. My book and I are so lucky to have benefited from this labor of love."

— ELSBETH PANCRAZI, 2016 Wrolstad Poet (Full Body Pleasure Suit)
Open Reading Period:
October 1st - January 15th

Reading Fee: $15.00
FAQ

Am I eligible for the Series if I have previously published a book?
Yes, you are eligible. The manuscript you submit to the Series, however, must be previously unpublished.

Is this a book prize?
No. We want lasting and meaningful relationships with our authors, which is why all of our books are beautifully designed, offset printed in both paperback and hardcover editions, and kept in print. We seek to publish multiple books by our authors, which seldom occurs at presses that run book prizes. We refuse to follow the current trend of print-on-demand and short-run-digital printing. We are actively building a diverse catalog of innovative poets who represent both the past and the present of our literary landscape. Tavern Books was founded by poets, translators, and designers, and everything we do reflects our devotion to the literary arts and print culture.

Why is there a $15 reading fee?
Your fee will help offset the editorial and administrative expenses involved in selecting a book for publication. We do not use outside readers or screeners—all book manuscripts submitted to the Series will be carefully read and considered by the Tavern Books editorial staff.

Who picks your books for publication? Is there a guest judge?
All books in the Series are read and selected by the Tavern Books editorial staff. We seek to publish multiple books by our authors, which seldom occurs at presses that use the guest judge/book prize format.

Do you publish one type of book or poet? Is there a particular "school" of poetry you're looking for?
No. We publish authors who write in their own voices, who follow their own paths, and whose visions are singular. Our catalog, The Living Library, contains books by a wide range of poets writing from various literary traditions. We're not interested in literary trends. We publish books that move us.
"The Wrolstad Series is a dreamboat.
Every step of the publication process—from line editing to cover art selection to setting up readings around the country—was a collaborative delight. Tavern Books is a force in the poetry world, and they will advocate for you and your book like no other."
—RUTH MADIEVSKY, 2015 Wrolstad poet (Emergency Brake)
SUBMIT YOUR MANUSCRIPT
**Please submit the following in a single document**
- Manuscripts should be a minimum of 40 pages of text with no more than one poem included on a page.
- Poems should be single-spaced using a standard 12-point serif font (Times, Times New Roman, Garamond).
- In the same file, include a 1-page cover letter with your name, date of birth, mailing address, phone number, and email address.
This cover letter should include the title of your manuscript, your author bio, relevant publication history,
and a brief description of your book (optional).
- Include a title page listing the title of your manuscript.
- Include a Table of Contents.
- Include your last name and book title in the header of each manuscript page.
- Number all manuscript pages.
- If applicable, an acknowledgments page listing previous and forthcoming journal publications for poems may be included in the manuscript.

**Submissions that do not follow these guidelines will not be considered for publication.**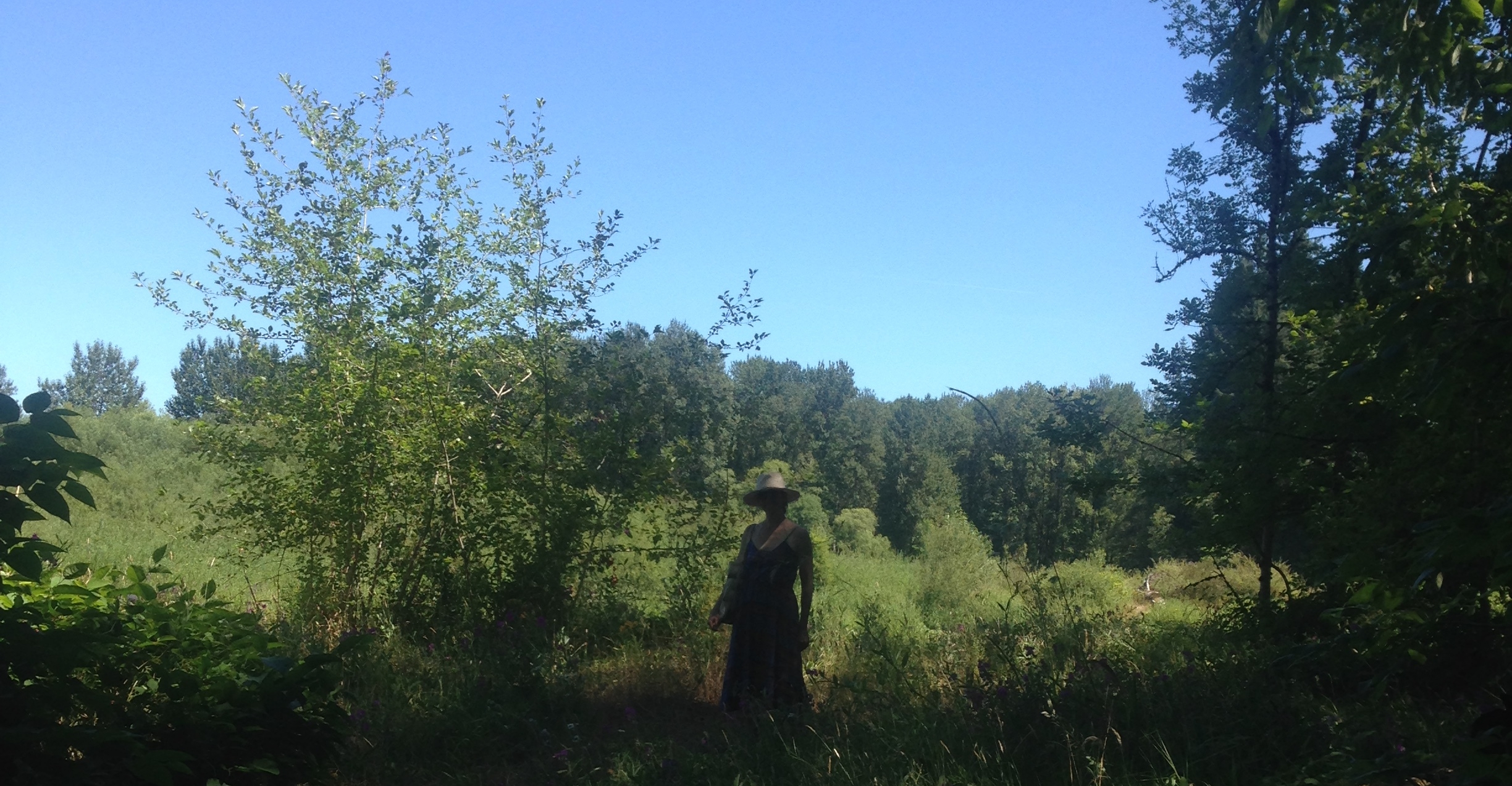 To support the advancement of Wrolstad authors' artistic practice, each year's selected poet is invited to participate in a fully funded month-long residency at The Rice Place, a beautiful 10-acre estate in Damascus, Oregon, that sits right alongside the Clackamas River. During her residency, the visiting poet will deliver readings, craft talks, and workshops both on the property and in venues around Portland. In addition to covering all lodging and airfare expenses, Tavern Books provides residents with an honorarium. The Wrolstad Residency is a partnership between Tavern Books and The Friends of Clyde Rice, a non-profit organization whose mission is to steward the legacy of the late Oregon writer Clyde Rice and to preserve the historic property where he lived and worked.
Residency Gallery
"One of the many special things
about being in the Tavern Books catalog is that I'm in the company of all these international luminaries. Holding my first collection gave me enormous faith that my poems would find an audience. Now I believe my writing is meant for someone."

—MEGAN LEVAD, 2014 Wrolstad poet (Why We Live in the Dark Ages)
Remembering Greta Wrolstad
1981 - 2005
Greta Wrolstad, in honor of whom the Wrolstad Series was established, was born and raised in Corvallis, Oregon. Wrolstad graduated from the Robert D. Clark Honors College at the University of Oregon and attended the University of Montana's Creative Writing Program, where she served as the poetry editor of CutBank. Among her honors are inclusion in Best New Poets 2007, a scholarship from Fence Books to attend the Summer Literary Seminars in St. Petersburg, Russia, and a 2008 Pushcart Prize for "Flickers of Light Become the Movement of Thousands." Her poems have appeared in The Canary, Black Warrior Review, A Public Space, Octopus Magazine, and CutBank. She died in 2005 from injuries sustained in a car accident.